The PSPL is proud to present the 2nd Annual Northwest Coaching Education Summit
NW Coaching Summit is back!
Learn from the best. Sharpen your game. Get inspired!
Save the Date: May 31-June 2
Wayne Harrison. Jeff Tipping. Lesle Gallimore. Ted Flogaites. Ileana Moschas.
These are some of the well-known and popular soccer coaches and educators who will be presenting at the 2nd Annual Northwest Coaching Summit, brought to you by the Puget Sound Premier League.

You don't want want to miss 1.5 days of field sessions, lectures and panel discussions that all take place at Starfire Sports, kicking off with Jeff Tipping's Friday (May 31) lecture entitled "The DaVinci Coach - The Future American Coach," which reviews the skills that will be needed by the American coach of tomorrow.

Then on June 1 the coaching presenters will offer a series of different training sessions designed to help the local youth coach not only sharpen and elevate his coaching chops but to also learn from some of the most progressive thinkers in the game.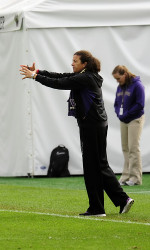 You will learn what skills college coaches would like your players to have and watch the training sessions to help you push your players to the next level. You will absorb the latest coaching ideas from such progressive coaching educators as Jeff Tipping and Wayne Harrison.
June 2 will be devoted to specialist training -- from keeper to finishing sessions that will help you elevate the skills of your players.

The popular panel discussion will be back on Saturday night, giving local coaches the chance to discuss all of the burning coaching issues with our esteemed soccer experts.

You won't want to miss Wayne Harrison, author of several books on soccer awareness that focuses on improving the players speed of thought and awareness on the pitch. Wayne is currently one of the coaching directors for Surf Club, in San Diego.

He is one of the most progressive thinkers on how to improve coaching and improve the level of play.

"The ultimate goal in coaching is helping each player develop his or her talents and abilities to the fullest. With this in mind, I created the Soccer Awareness philosphy of developmental coaching and training. It simply means training the mind before the body," Wayne Harrison.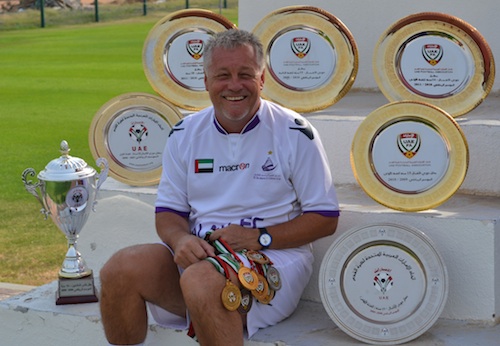 Wayne is also a big believer in the 4-2-3-1 system used by Barcelona and presented a session at the NSCAA convention on how to introduce that system to the youth level. He has since helped Surf implement that formation club-wide and has written a well-received book on the topic.

Wayne is a former professional player and has been a highly qualified professional coach for many years. He has held the position of Academy Director at Blackpool Professional Football Club in England and at Al Ain Professional Fooatball Club in the UAE. He holds an UEFA "A" license and has been a youth coaching director at several clubs, including Surf.

To learn more about Wayne click Soccer Awareness.
Registration is open to all youth soccer coaches and will be open by Friday.

Cost is $150 for PSPL coaches; $175 per non-PSPL coaches. Fee rises to $200 per coach on May 20.
So, save-the-date: May 31-June 2 @ Starfire.

Don't miss out on the biggest coaching event in the Northwest!
www.pugetsoundpremierleague.com
We hope to see you there to celebrate the art and craft of coaching soccer!